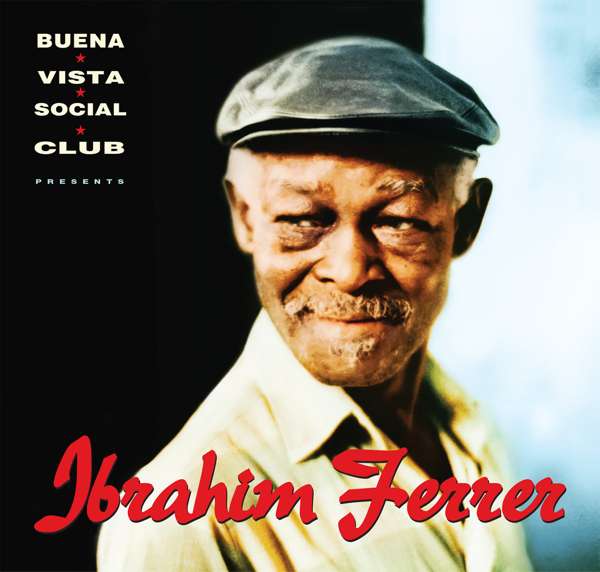 Ibrahim Ferrer - Buena Vista Social Club presents Ibrahim Ferrer (CD)
Ibrahim Ferrer's solo debut, produced in Havana by Ry Cooder, features an extraordinary stylistic range of music, from nostalgic 1950's big band, to stunning ballads, to the rich, country-style sound that made the first Buena Vista Social Club album a hit around the world, and won a new audience for traditional Cuban music.
The Ferrer sessions reunited him with legendary Buena Vista colleagues Rubén González and vocalist Omara Portuondo, as well as the outstanding original rhythm section, plus Ry Cooder as both player and album producer. Joining the cast are the female vocal quartet Gema 4, former Los Zafiros electric guitarist Manuel Galban, and original Coasters saxophonist Gil Bernard. Certified Gold by the RIAA.