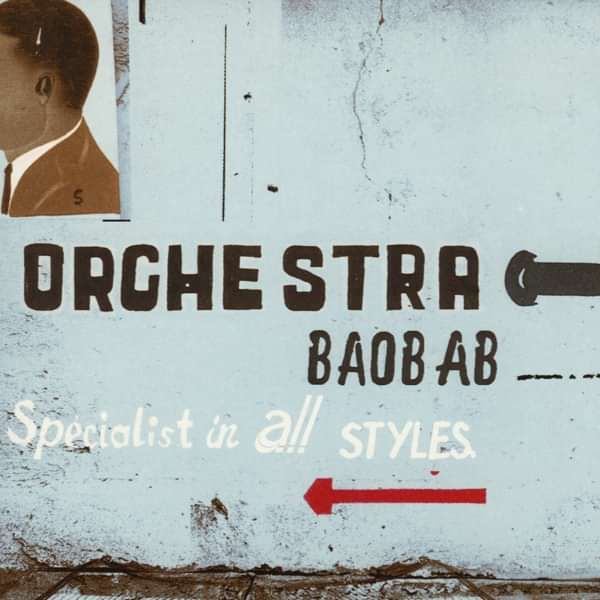 Orchestra Baobab - Specialist In All Styles (50th Anniv LP)
Celebrating their 50th Anniversary in 2020, the legendary Orchestra Baobab issue their landmark 2002 reunion album for the first time on vinyl.
Adored both at home in Senegal and across the world, Baobab occupy a special place in the history of African music. Their unique and uplifting Afro-Latin hybrid, tinged with reggae and an eclectic mix of influences owes everything to the cosmopolitan nature of the band, which includes influences from all around Senegal as well as Mali, Nigeria, Togo, Guinea and Guinea Bissau.
'Specialist' was the first album by the full group since 1982's legendary 'Pirates Choice', a holy grail for African music fans. In the intervening years, the group had scattered - some taking day jobs, others playing in different bands or, in the case of their brilliant guitarist Barthemely Attisso, abandoning music. World Circuit's Nick Gold had long dreamed of seeing the band that ignited his passion for both West African and Cuban music and with the help of Youssou N'Dour convinced the mighty Baobab to reassemble.
Recorded at London's Livingston Studios over just ten days and produced by Gold with Youssou NDour, 'Specialist In All Styles' is a milestone in African music - an inspired, diverse and entirely contemporary take on Baobab's original Afro-Latin magic, introducing new material and reinventing some of the old tunes that made them legends.
Guests on the record include Buena Vista Social Club star Ibrahim Ferrer who adds his own inimitable voice to 'Utras Horas' (now re-named 'Hommage à Tonton Ferrer') and Youssou N'Dour himself.
Tracklisting: 1. Bul Ma Miin 2. Sutukun 3. Dée Moo Wóor 4. Jiin Ma Jiin Ma 5. Ndongoy Daara 6. On Verre Ça 7. Hommage à Tonton Ferrer 8. El Son Te Llama 9. Gnawoe
"One of Africa's great bands" New York Times
"A truly tremendous album, by a group making a truly tremendous comeback." Songlines
"No Flash, No artifice. Just spell-binding rhythms and relaxed late-night grooves to make you feel good all over. A sparkling African gem of a record." **** UNCUT
"..Baobab have produced one of the best albums of recent years, with all the old magic intact" NEWSWEEK